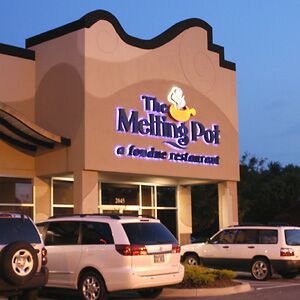 Scene: Party guests sit at a table during a wedding reception (which was possibly the most amazing wedding reception I've ever been to) talking about the Melting Pot Restaurant.
me, to girl from New York: Have you ever been to the Melting Pot?
girl from NY: The Melting Pot?
me: It's this chain of fondue restaurants ...
girl from NY: Oh! No, I don't think we have one in the city.
me: Oh.
girl from NY: I think there's maybe one in New Jersey, though.